We suggest the best plan for your needs.
We can offer expert advice on logistics for customers who are thinking about expanding their business abroad, such as "starting new trading business" or "expanding logistic routes." To offer the best advice, we value face-to-face relationships with our customers so that we can make suggestions which match the customer's logistical needs.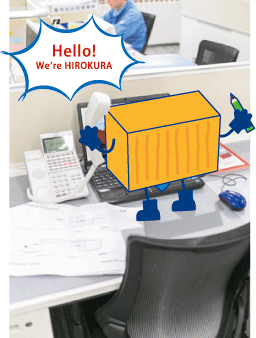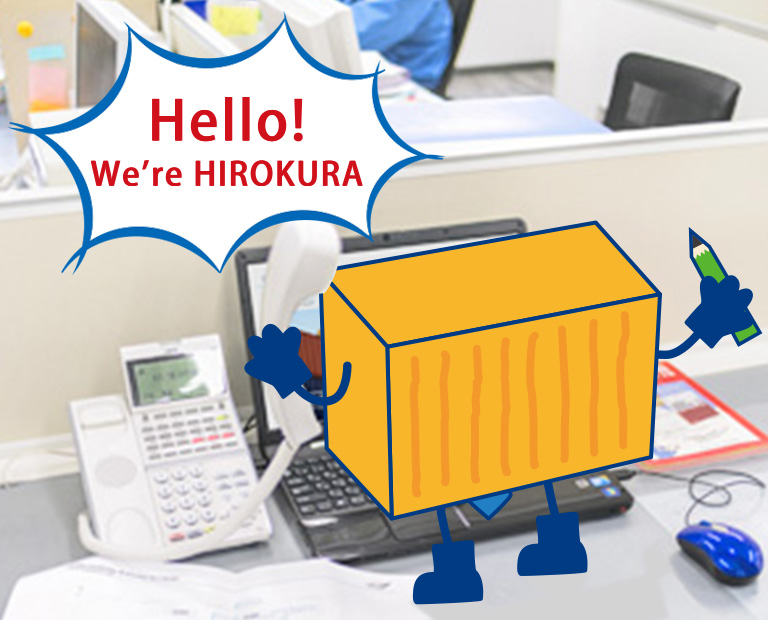 We're the professional group who can grasp your needs and make proposals.
Currently, various things are transported around the world. However there are some items which are prohibited to import in other countries, although they're not a problem in Japan. We will check our customers' logistics in advance for any problems.
We contribute to your sales strategy with our total support.
"What's the best transportation method for the customer?" "What's the cheapest transportation route?" We always consider our customers' needs and suggest the best plans and settings, using our rich data and experience, so that our customers can make significant breakthroughs in their business.
To new customers
We have a great system with excellent experience and know-how on logistics which we have cultivated for more than half a century so that new customers can consult us efficiently.

Division Contacts

General affairs division

+81 (82) 253-6191 / Fax +81 (82) 252-3630

International logistics division

+81 (82) 253-2115 / Fax +81 (82) 253-2185

Agency division

+81 (82) 253-2111 / Fax +81 (82) 253-2110

Warehouse division

+81 (82) 253-6193 / Fax +81 (82) 253-6195
3-1-35, Ujina-Kaigan, Minami-ku,
Hiroshima City, 734-0011, Japan

Hofu office

+81 (835) 23-3136 / Fax +81 (835) 24-5137
Hofu Port Bldg. 415-15, Ichi-no-masu,
Ohama, Aza, Hamakata, Oaza, Hofu City,
Yamaguchi Prefecture, 747-0833, Japan
Address for sending letters & parcels
HIROKURA Co.,Ltd
3-9-13, Ujina-Kaigan, Minami-ku,
Hiroshima City, 734-0011, Japan